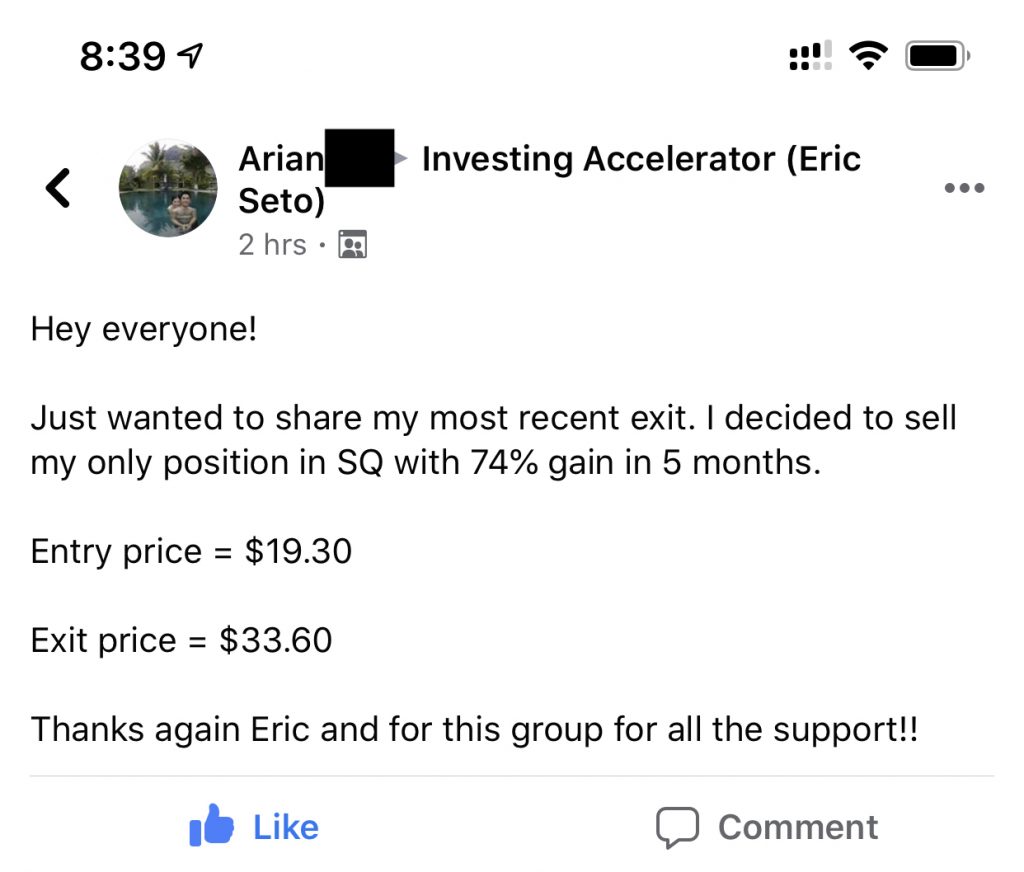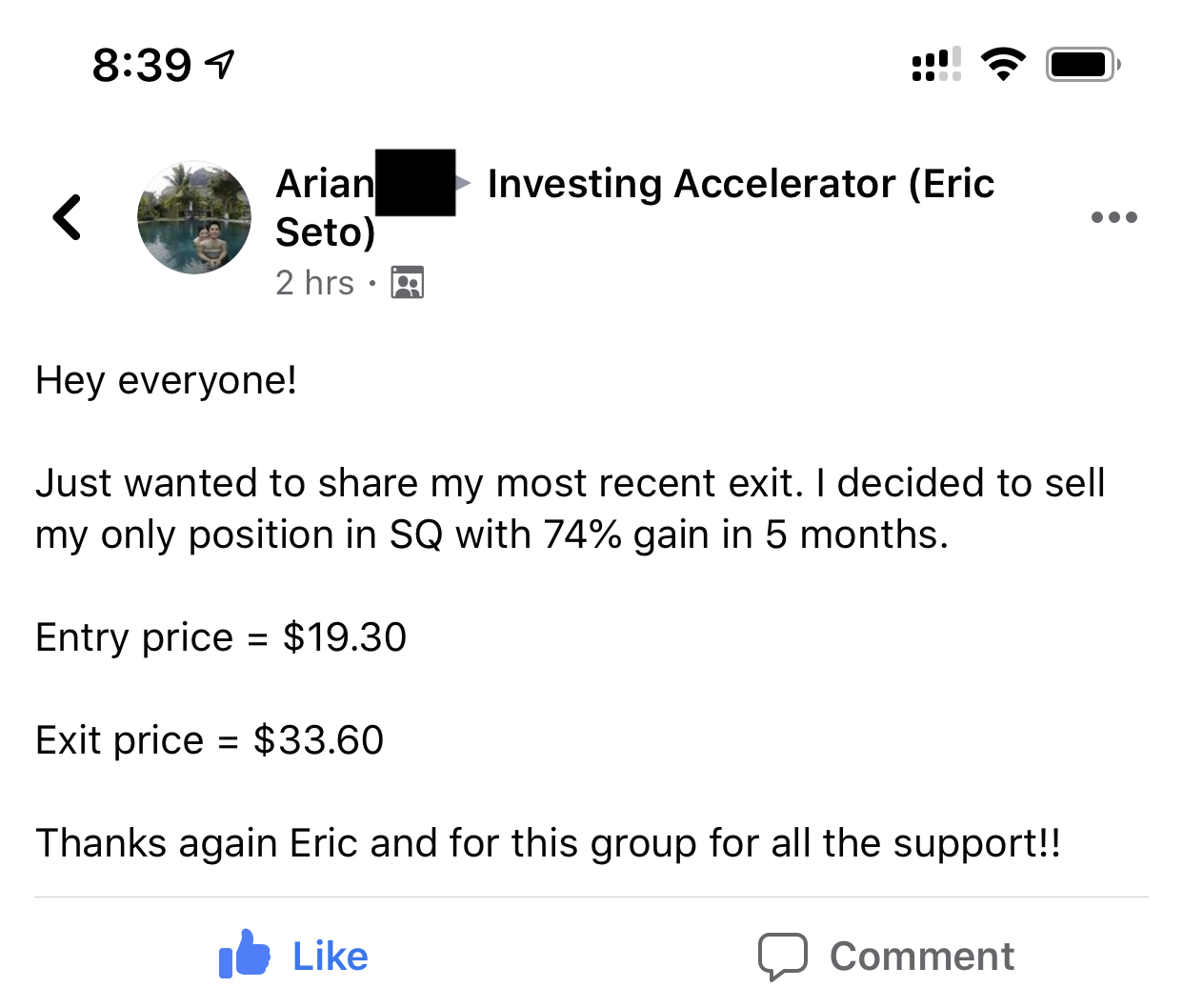 Celebrating another successful case study from Arian after joining Investing Accelerator.
This is Arian's 4th successful investment after joining Investing Accelerator.
This time, he exited one of my favorite payment companies – Square.
If you are not familiar with Square, it is a technology start-up that enables you to accept credit card payments through an app.
Initially, it started in a farmer's market where vendors can use their physical add on to swipe credit cards.
It started after Twitter's founders "finished" building one of the largest social media companies in the world and moved onto building a company that actually makes money.
You can see the screenshot above where we celebrate his success within Investing Accelerator.

>> If you want to watch his review for his first investment, click here <<
If you want my help to transform your investing strategy and mindset, then Investing Accelerator is the right program for you.
You can watch the free webinar here and apply to join the program. I will review your application in the coming days.
Click here to watch the free webinar
Cheers,
Eric